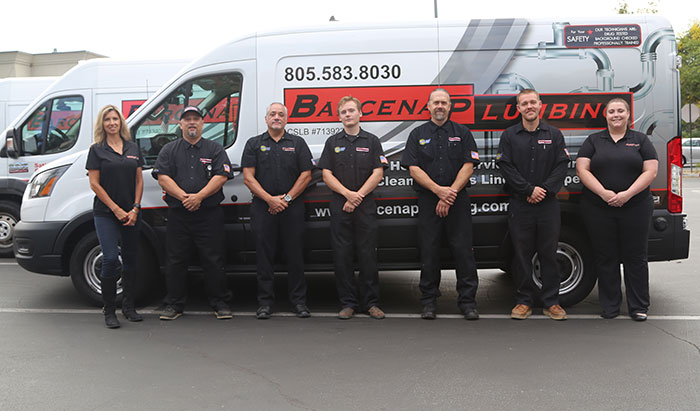 Our friendly staff is available to answer all your questions. Barcena Plumbing offers two hour arrival windows and calls 30 minutes before the arrival of a plumbing technician. This allows you to get what you have to do done instead of waiting around all day for someone to show up. Our technicians will arrive in a company van, in uniform, wear floor protectors and give you upfront pricing. Our mini warehouse on wheels helps get the job done fast. All of our work and your satisfaction is guaranteed.
Please complete information below or feel free to just give us a call at 805-583-8030 or email us at Office@BarcenaPlumbing.com
Employment Opportunities
We offer a professional atmosphere with regular ongoing training. We are looking for technicians with great communication and customer service skills who believe in offering the highest level of service and expertise to all our clients. Email or fax your resume or contact us for an interview and to complete an assessment. All applicants must pass a national background check and drug testing.